Age: 23
Location: Southeast US
When did you discover anime? Share as much as you remember. I discovered anime about four years ago when I was 19. It was right at the end of my freshman year of college. I had watched Pokémon and YuGiOh as a kid, but wasn't into "anime" specifically (as a medium). So, the first series I saw that got me interested in anime was Soul Eater. I noticed it airing on Toonami and the title caught my eye, so I checked it out. I was really intrigued by it and how it was animated, but not a kid's show. I had Netflix at the time and found it on there. I devoured the rest of it and then started searching through their catalogue to see what else they had.
I watched a bunch of other series there and got more and more interested in "this anime thing." (One of the series I watched early on was Angel Beats!, which really got to me emotionally and remains my favorite anime to this day.) That summer was when I found Crunchyroll and Funimation and started realizing that anime was something I was really consistently interested in. I started learning more about different series and reading forums and engaging with anime culture more. Funny story: one of the first anime I watched on Crunchyroll was Oreimo, which I enjoyed, but is quite the anime to watch when you're new to the world of anime… haha. Anyways, after that, I kept on seeking out more and more and started reading news sites like CR and ANN. That pretty much takes me to where I am today. I've seen thousands of episodes and it's something I'm really passionate about 🙂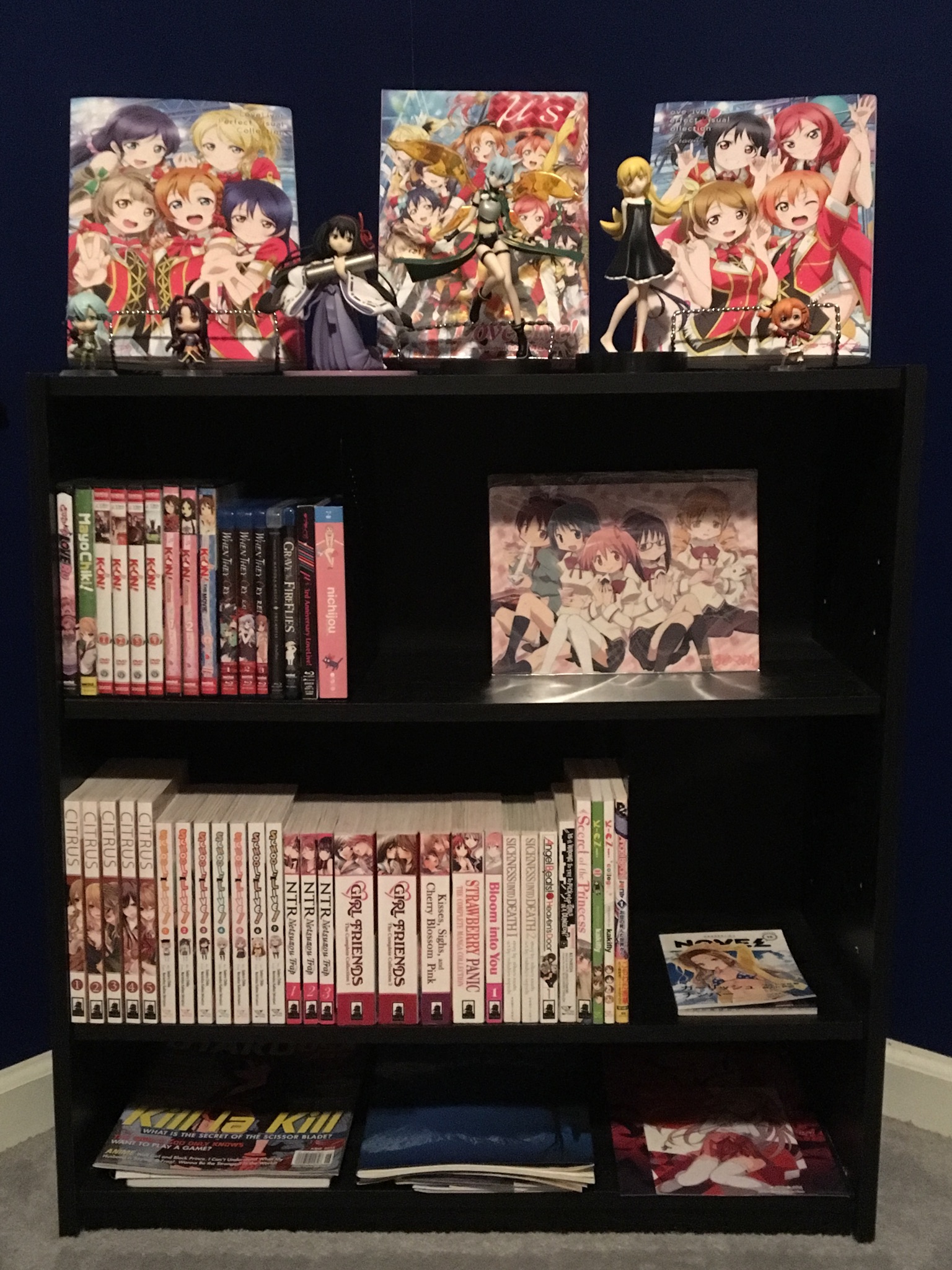 What was surprising about Oreimo for a brand new anime fan? I'd love if you could try to remember what surprised you back then that wouldn't surprise you now. I think what surprised me about it was its take on a very taboo subject that is almost never portrayed in American TV and movies (which is all I ever knew before discovering anime). It isn't a very good gateway anime, but I think that it helped show me the more niche side of anime early on. And I'm glad I got to see that side earlier on, rather than seeking out anime that I thought I would enjoy because they are more familiar and not "too anime." If I were to watch it for the first time now, it probably would not surprise me as much, since I'm now a lot more familiar with the ability of anime to portray topics and themes not explored much in other forms of media.
What appealed to you about anime when you first discovered it?
What really appealed to me about anime was that these series were animated, but told mature stories that weren't "for kids." And they were cool and funny and could evoke a strong emotional response from me. The aesthetic style of anime is something that really appeals to me. I love anime-style character designs (I'm a big fan of moe/bishoujo).
Has your interest in character design led to active participation? Do you draw or create anything because of anime? A few years ago, I was briefly inspired to try my hand at drawing anime characters. Drawing was never exactly my forte, and while I didn't think they were bad for a beginner, I wasn't passionate enough about it to keep it up. So now, I'm just a fan of other artists' amazing anime illustrations on sites like Pixiv and Twitter…
What would you say was the most popular anime at the time? Honestly, if you had asked me this at the time, I couldn't tell you. I wasn't really aware of the greater context and community of anime when I first started. I was interested in the anime that I was watching specifically. I just checked to see what aired in the spring of 2013 when I started watching and so I'd say Attack on Titan, My Teen Romantic Comedy SNAFU, and The Devil Is a Part-Timer were probably really popular at that time (although I didn't know about them back then.)
What was it like to be a part of anime fandom at the time? Anime was already fairly popular and accessible in America when I joined, so I was joining thousands of other very passionate fans. It did take me a while before I started learning about the greater context and community of anime fandom outside of my personal experiences with it.
Did you feel like it was hard to be welcomed into anime fandom? Did you feel like people used words you didn't understand? What was it like to slowly become an insider to the fandom? Although I wouldn't necessarily say it was hard to become a real part of anime fandom, there was definitely a learning curve when I was first starting out. Originally, I only really knew about the anime on Netflix. And when I tried reading some forums online, I wasn't familiar with the majority of the series and topics talked about there. Although, I feel like I caught up fairly quickly. This was probably thanks to reading news sites and forums a lot, and consistently finding new series to watch. Eventually it got to the point where I knew about a lot more than I had actually seen—where I could point out series at conventions, even though I hadn't watched them. And as the amount of series I had seen increased, I became more and more of an "insider" to anime fandom.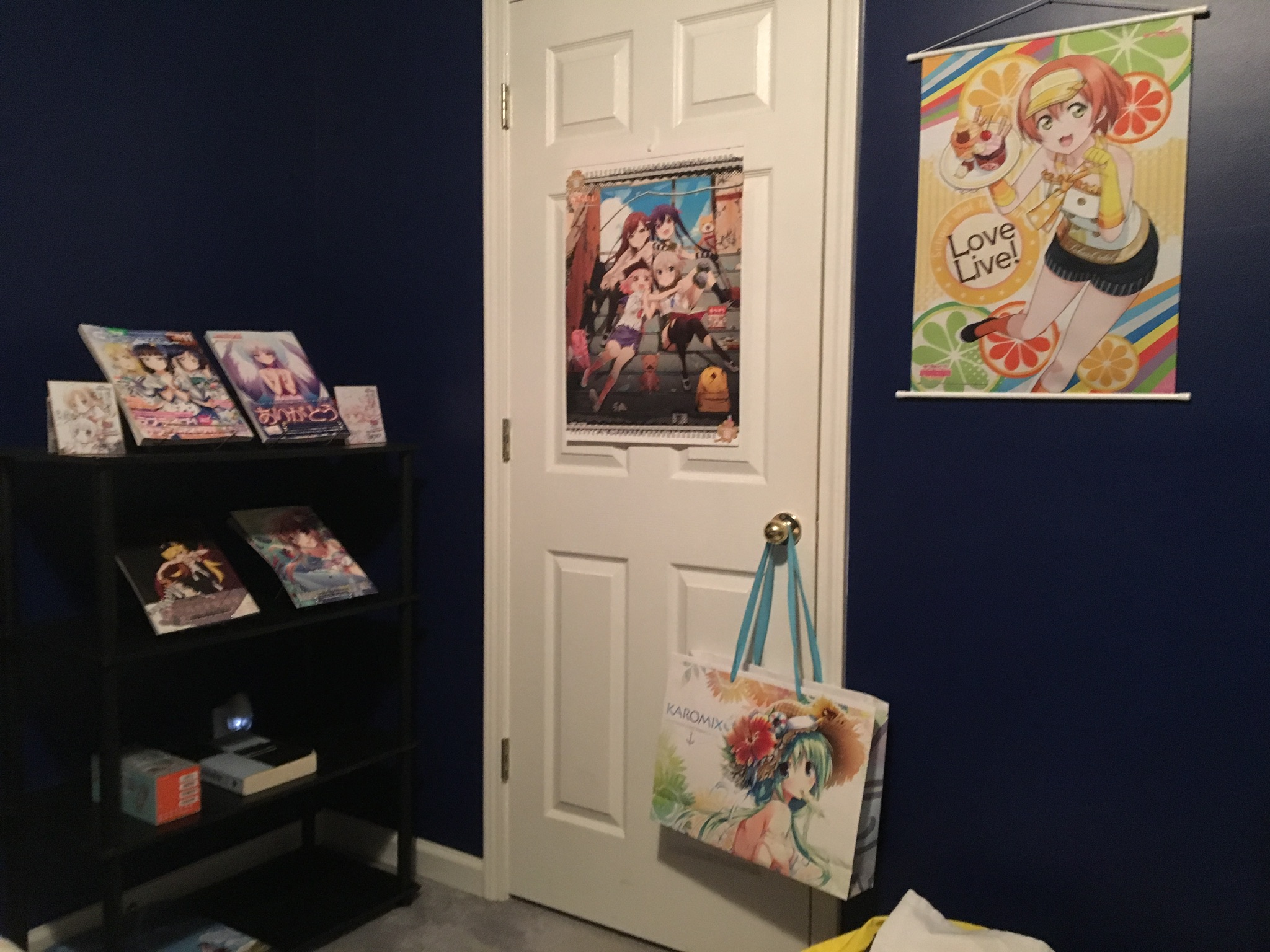 Was the Internet a part of fandom at the time? If yes, how? If no, how did you connect with other fans? Yes it was, but I didn't engage very actively in the anime community, although I really enjoyed reading forums about other fans' favorite series, etc. After a little while, I started showing and talking about anime with my family and friends.
How did your family and friends react? My parents are really supportive of my anime passion.. When I had just started watching my first anime, Soul Eater, I had to tell my mom how cool it was. She was happy to listen and even watched some episodes with me. Since then, we've watched a lot of series together, and she really appreciates the pretty art style and wonderful stories that anime can tell.
I also have friends who are into anime and we go to conventions and have a ton of fun sharing our love of anime together. Pretty much anytime I've told someone that I'm into anime, it's always been a positive response. So, I'm grateful for that.
Do you remember your first convention? What was it, and what was it like? Yes! My first convention was Anime Weekend Atlanta 2013, and it was amazing. I ran around the Dealers' Room, pointing out everything I recognized. "Look, they have this! No way, look at that!" It was a fantastic experience and I've gone back every year since.
What was the first anime you got really invested in? How did you express your fandom? The first anime I really got invested in was Angel Beats! It was one of the first anime I saw and the emotional impact it had on me was unlike any other series or movie I had ever seen. That's why, even after everything I've seen in the years since, it's still my all time favorite. I bought the songs from the anime and had a wristband with the name of the in-series band on it (the first piece of anime merch I ever bought). And when that one faded, I bought another one!
Now, my room is filled with things like wall scrolls and figures from different series that I've collected over the years.
Finally, how is your anime fandom experience different today from when you first got started? I think one of the main things about my fandom today that is different from when I started is that I have friends who are super into it also to share my passion with. When I first started, I didn't really talk about it much with many people, probably because I wasn't sure if someone I knew/met was also interested in it. But now, it's really awesome to be able to express myself and have friends who support that without judgement.
Another aspect that's different now is my interest in the actual production and industry side of anime. I pay more attention now to aspects like voice actors and animation production studios (my favorites being KyoAni and Lerche). I've learned over the years of all the different facets of the anime world. I didn't know what I was getting myself into when I watched my very first episode of Soul Eater years ago. And I mean that in the best possible way.
Andy can be reached on Twitter.