Age: 28
Location: Orlando, Florida
When did you discover anime? My earliest recollection of what I would later come to recognize as anime was re-runs of Robotech that played early in the mornings before I went to school. There was something else that played alongside it but I don't remember if it was another anime. What little I do remember is that my brother and I made sure my father woke us up in time to watch the hour of programming before school. We would watch and he would make us breakfast. This tradition kept up over the years as new shows aired. This is how, for example, I first watched Zoids amongst other things.
By the time I came to understand that anime was different from other cartoons, I had graduated from watching it in the mornings to also watching anime every afternoon on Cartoon Network's Toonami block. At this time, my interest in military history drew me to samurai which, in turn, led me to the realization that these cartoons I was watching were Japanese and had their own unique term to describe them, "anime."
It was during these early Toonami years that I really "discovered" anime. I became a forever fan of anime from all genres and I became acquainted with what would become my favorite franchise: Gundam. New Mobile Report Gundam Wing on Toonami got me into Gundam despite my distinct memory of disliking the first episode. My friend, Andrew, continued to nourish my interest as he knew more about the franchise and had better access to other Gundam material from the internet and elsewhere.
I also credit my discovery of anime to the blossoming of my interest in other areas such as collecting and Japanese culture as a whole so I'm very happy that I became a devotee.
I'd love to hear about these additional interests and how you expressed them over the years. Collecting and Japanese cultural studies were the two main tangential interests that influenced my interest in anime and subsequently molded me into the anime fan I am today. The earlier of these other interests was in collecting. I'm not sure what the catalyst for this was but I suspect that Pokémon had a lot to do with it. The mythos surrounding the game always encouraged you to "Catch 'em All" and so that's what me and my friends did; we always ensured that we got every single Pokémon in our games. When the card game came out and my brother and I got into that, it wasn't merely a card game for us. The goal was to get one of each card to scuttle away before ever considering playing with them. When we discovered that these cards also came in a "1st Edition," it was a disaster. It was no longer about just getting every card but about getting all of them in the right edition. This trend continued into the emergence of the Yu-Gi-Oh card game but that eventually tapered off in college when I lost interest in the game. I also treated the brief Gundam War card game with the same collector's spirit but those cards proved to be so elusive that I never finished my set.
An important part of my collecting spirit was encouraged by my mother and that was the safe-keeping of my collection. She always bought my brother and me acid-free plastic pages to keep our cards in at additional cost to herself so that they would survive in the long run. We still have the books of cards and I can say proudly that they are almost all still in mint condition. Things went even further when I got into college and took a museum conservation course. In this space, I learned that if I valued my collections, there were a number of factors that I must always keep under consideration such as light damage, skin-oil degradation, etc. As a result, I am very careful these days with all my art whether it is anime-related or not; everything is handled with museum-grade cotton gloves, the room they are stored in has light-blocking curtains, storage materials are researched before use, and the list goes on and on.
These days, the items I collect vary quite widely. I collect folk art pieces, ceramics, and a number of anime-related items. In the realm of anime, my collecting includes limited-edition physical media releases, various Gundam-related items, film and promotional posters, and animation cels. On my recent month-long trip to Japan, art was definitely my number one expense.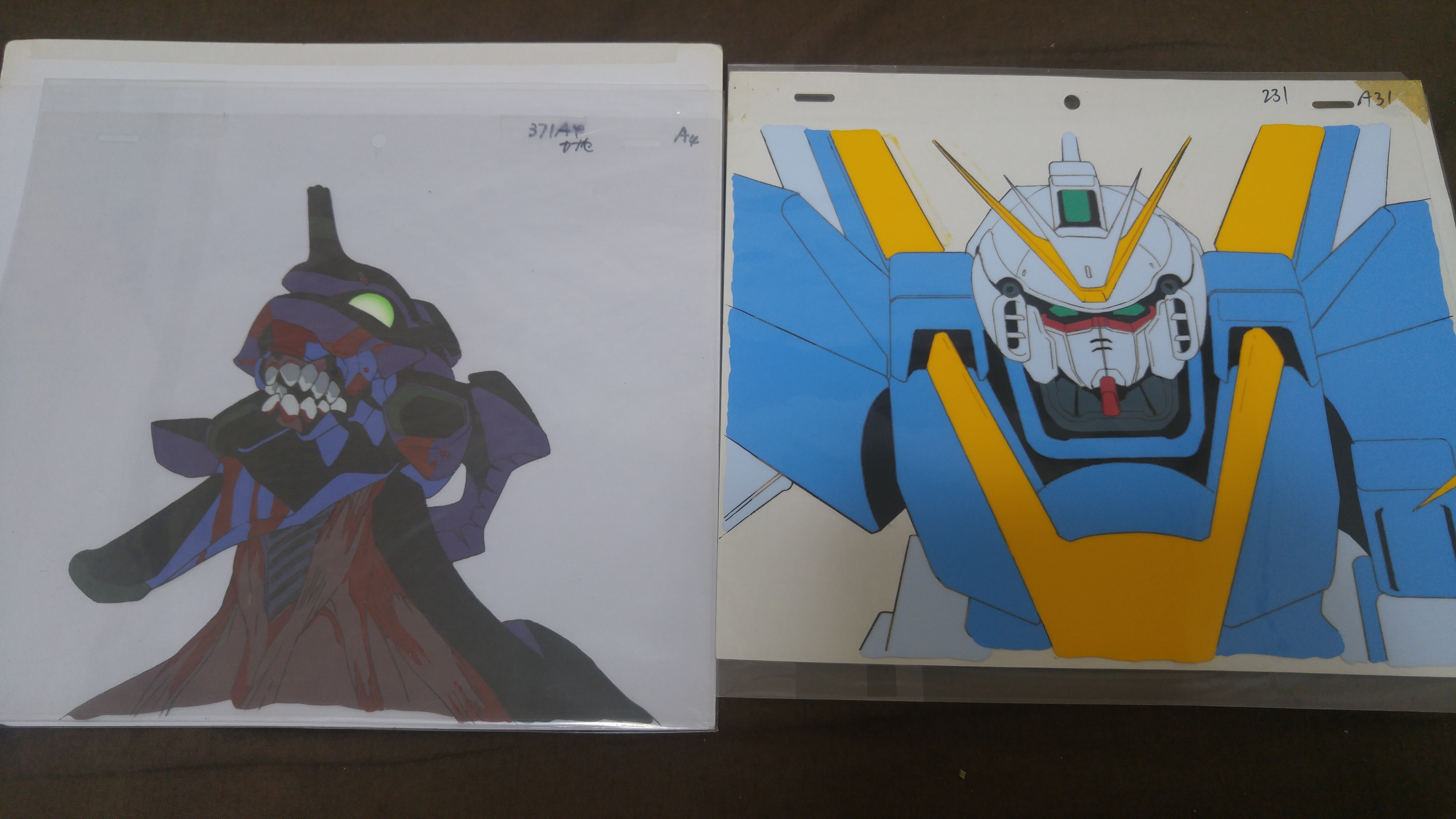 The later of these two interests was Japanese culture as a whole. My interest in Japan actually pre-dated my knowledge that anime was anything more than really cool cartoons. As I began to get into history in middle school, military history became my favored topic. I don't remember the particular details of how it happened, but during these early years, my exploration into samurai history somehow led me to the realization that all these cartoons I watched so feverishly were Japanese. I feel that I was somewhat privy to this beforehand but this time the revelation stuck and I began to think of anime not merely as a selection of shows that I liked but as machinations of a particular culture.
Nowadays, I'm just generally interested in everything. I enjoy learning about a little bit of everything whether it's history, culinary traditions, politics, or anything you can think of. Anime is very special to me in this regard as my impetus to research a topic is often related to my observance of it in a show. To give you an idea of how broadly it can work for me, I'll discuss some examples that stick out in my recollection. From the main character of Princess Mononoke being Emishi, I did some research on this now extinct culture which has given me a much better concept of things like early state formation in Japan and the origins of the shape of Japanese swords. Other shows like Natsume's Book of Friends challenged my preconceived notions on the nature of yokai which has led me to discover how much more fluid, fleeting, and mysterious the world of the supernatural is in Japan. Even shows that don't really involve Japan can drive me to learn new things. Sound of the Sky's unique setting led me to seek out the origins for it and led me to the Spanish city of Cuenca. Reading more about the city and its architecture led me to get better acquainted with aspects of Spanish history that I may have never come across if it weren't for a Japanese cartoon about cute soldier girls.
So, interestingly for me, my discovery of anime from other aspects of Japanese culture has almost been flipped around and, in the present, anime has become a vehicle by which I can broaden my horizons about both Japanese culture and the world more broadly.
What appealed to you about anime when you first discovered it? At this point, I don't even remember what drew me to anime at first. My best guess is that, in my earliest years, it was action scenes and vibrant colors all under the guise of cartoons.
As I grew up and watched other shows like Sailor Moon, I became entranced by the depth of the stories contained within these cartoons. This was something completely foreign to me when it came to American programming and I ate it up voraciously.
When it came to shows like Gundam, it was not only the quality of the tale but the technology that drew me in. When I discovered Gundam, I had already developed a fascination with military history and the associated technology that goes along with it.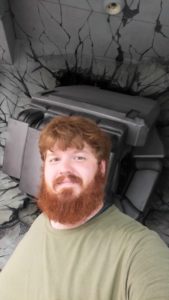 What was the first fandom you got really invested in? How did you express your fandom? Gundam was undoubtedly my first and still primary anime love. Early on in our middle school days, my buddy Andrew was also a big Gundam fan and so our fan expression almost exclusively centered around one of us getting a hold of Gundam DVDs, games, etc. and devouring those wholesale. With the internet becoming easily available to us at around the time Gundam became popular, we also used the internet to gather as much information about the franchise as we could. We would share links to pages with each other that had Gundam information and we'd read them over and over to try and absorb it all. It was a great time to be a Gundam fan because it was still within the anime zeitgeist and knowing more about it than other folks made us feel good about it.
By the time we hit high school, Gundam's popularity had dwindled but Andrew and I still continued to love it unconditionally. We continued to express our fandom through learning as much as we could on Gundam, attending Gundam events at the conventions we could make it to, and Andrew even began to build the occasional model. I never have gotten into Gunpla myself which I know is somewhat unusual for a Gundam fan.
Heading off to college didn't dwindle my interest in the slightest. If anything, this is when my collecting bug began to really sprout with Gundam. I began picking up some smaller figures for display, limited edition media sets, random Gundam knick-knacks, and even some vintage Gundam posters. These latter items were, as you might expect, a little beaten up and so near the end of college, I actually took them to the campus museum's conservation department to have them tell the best way to preserve them in the future. They now hang proudly in my room in custom-made frames.
Nowadays, Gundam continues to be my central anime interest and the focus of my anime collectibles spending. On my recent trip to Japan, I went to major Gundam places such as Joshin Super Kids Land in Nipponbashi in Osaka, the Gundam Café in Osaka with the Gundam vs. Char's Zaku II statue, and the Gundam Café in Akihabara. Between these three locations and some others, I acquired over 45 pounds of Gundam merchandise!
What would you say was the most popular anime at the time? During the time in which anime took hold of me, popularity in my cadre of acquaintances was divided along gender lines. For guys, it was a pretty even split between Dragon Ball Z and Gundam Wing. For girls, Sailor Moon was, by far, the most popular anime property.
What was it like to be a part of anime fandom at the time? As someone who became a fan in late elementary to middle school, things were relatively simple. At the beginning, approximately half the class would watch Toonami in the afternoon and we would gather throughout the day in the classroom and on the playground to discuss the previous day's episode.
Towards the end of middle school, more people began to lose interest so those of us who continued to enjoy anime became excluded into our own clique of nerds. This trend stuck around throughout high school but, luckily for me, the group of friends I developed was strong so I never had to experience major isolation due to anime.
Did liking anime limit who would be friends with you? Are you still friends with any of the group you referred to here? I suppose the answer here would be "in a way". The core group of friends I developed in high school consisted of three schoolmates and another guy who was a friend of one of them. Only two of them liked anime beyond a fleeting interest in a single show at a time and, even then, my interest in anime was farther flung than even the two who were into anime. We connected based off other interests but the important thing was that my love of anime didn't bother them. I could talk about something I was watching and enjoying and, as long as I didn't harp on it too much and get bothersome—which I used to occasionally—they were fine with it. I'm still friends with all of these guys and, having moved back to Orlando after college, they remain my central social group.
For other acquaintances in high school, the response was twofold. Often, my interest in anime meant that I was kept at arm's length as they didn't want to poison their standing within the hierarchy of school popularity. For a smaller group of acquaintances who formed the group of kids I was always in classes with, they didn't much care one way or another; class work remained the focus of our connection for the most part. I've reconnected with some of these folks since high school and even discovered that a few have become rather active anime fans up to and including cosplaying around the country.
How did you usually make friends with other fans? Almost exclusively, connecting with other fans was always through physical introduction at parties or at the local card shop with one of my friends acting as an intermediary of sorts. With the advent of Facebook during college, I began making friends through the internet and, now that I've started using Twitter, making anime acquaintances has become even more centered in the online sphere. These days, with my expanding presence giving panels at conventions, I'm finally starting to meet more and more people at events for the first time.
Was the Internet a part of fandom at the time? I now know that the internet did exist for fandom when I was beginning my journey but I was completely aloof from it. I connected to other fans almost solely through school friends and, on occasion, friends of those friends.
Do you remember your first convention? I cannot remember the year, but my first convention was Megacon in Orlando, FL sometime during high school with my brother and my aforementioned pal, Andrew. Megacon began as a convention for American comic and sci-fi properties but, by the time we went, they had fully delved into the world of anime (anime fandom, I would later discover, was integral to reinvigorating this convention at this time of my first visit). Having enjoyed Star Trek, Star Wars, and the occasional superhero comic during my youth, this type of convention was great for me. I don't remember much about the convention guests but I recall being overwhelmed with the rows of shops and the flurry of costumes passing by me. Two things do stick out to me, however.
My first particular memory I have regarding the convention was sitting down on an upper level to eat lunch. The old design of the convention center allowed people on this upper level to look down onto the dealer's room floor. We didn't spend a whole lot of time eating but I had an incredible time just sitting there and watching the organic movements of the masses through the crowded hall. I had never seen this kind of thing before and it was incredibly interesting to see. To this day, standing above crowds at conventions and watching how groups of people move about and interact with one another is something I love to do.
My second memory is less particular but it involves panels. I don't recall the topics, but I really enjoyed sitting in presentations and learning from guests about the background of how my favorite shows and books were created. Megacon didn't do fan paneling, as I recall, but this interest led me to seek out panels whenever I went to conventions. Over the years, this finally evolved into Andrew and I putting together our own group—originally called NoS Gundam—to give presentations about our favorite show, Gundam. It's been four years now and our group, NoS Anime, has spread its tendrils beyond Gundam to panels on everything from Evangelion to iyashikei. Were it not for the seed planted at my first Megacon, I'm not sure if I ever would have taken this new and intriguing route into fandom.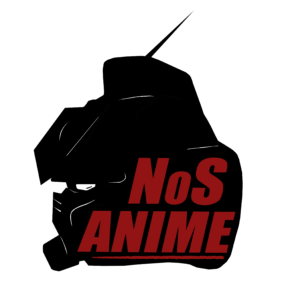 Would love to hear about the panels you give. Our group began as "NoS Gundam" in 2014 after my aforementioned buddy Andrew and I kept experiencing a flurry of poorly constructed Gundam panels during the 2013 convention season. We decided that we could do better and so we put together our first panel, "Gundam 101" for Anime Festival Orlando 2014. The panel was a Gundam introduction that went over the breadth of the franchise, its repeated themes, history, and, finally, some recommendations; we even ended the panel with a silly "Identify that Mobile Suit" game which we cut pretty quickly after a few conventions. Overall, however, giving the panel was both fun and successful. I crafted the script and did the speaking while Andrew crafted the accompanying PowerPoint and ran it during the presentations. This has remained our style to this day.
The original intention of this group was to stick to Gundam themes and maybe create a Gundam panel or two each year for conventions. For the following 2015 convention scene, however, we not only produced a presentation on Gundam mecha but also on Evangelion. This Eva panel really began to set the tone for what would eventually coalesce into our panel style. The Eva presentation, "Evangelion's Religion: You Can (Not) Reference", looked at the original series' use of religious references to see how much care the creative team behind Evangelion put into matching their creations to the things that inspired the names. The level of detailed research and the slightly more academic style to this panel have become hallmarks of how our group works.
The work we did for this 2017 convention season has been even more ambitious and rewarding. We got Andrew's artist girlfriend to make us a proper logo, my brother officially joined the group, and we jumped from three to four panels for our lineup. The original "Gundam 101" panel was completely re-written and a new corresponding PowerPoint presentation created to go along with it. We thought we had created an incredible panel but, having reworked it, we were both just embarrassed by our old work and we were glad to update it to our more refined, current style.
This is also the first year that we've been invited to a convention as guests; our first will be WasabiCon in Jacksonville, FL this October. So things are going pretty well for us.
Andrew can be reached on Twitter.